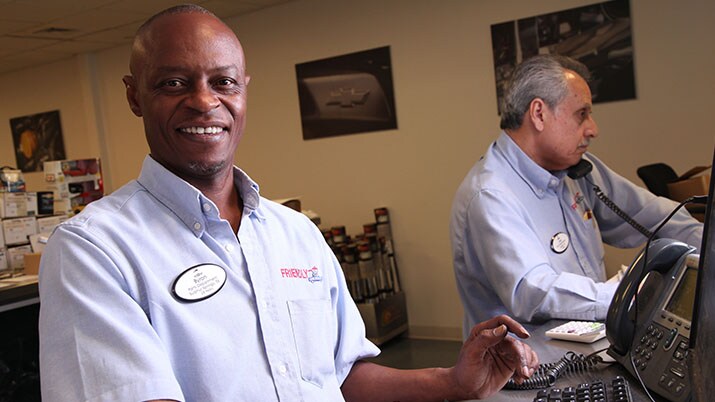 The Friendly Fleet is proud to have one the largest parts departments in the USA. We stock all makes and models of Chevrolet and Isuzu products with a combined IN STOCK inventory value of $3,000,000 at any one time. We stock over 50,000 unique part numbers that are analyzed monthly to insure that we have the highest probability that when your Fleet, Commercial, Medium Duty Car, Truck, Van, or Cab is down that we have the right part at the right time for either immediate shipping or in-shop repair. 
Our goal is to get your parts to you in 24 hours anywhere in the USA or if it is local we ship twice a day. With our vast network of suppliers that we talk to daily you can rest assured that if we don't have the part in our warehouse we can get it quicker than anyone on the planet!
We have been recognized by both Chevrolet Motor Division and Isuzu Truck of America as one of the premier parts organizations anywhere. Our staff has the experience and savvy to make you right at home whether you are in our facility or in any of the four corners of the US.